Ori and the Blind Forest-CODEX
CODEX has released the new video game "Ori and the Blind Forest" for Windows.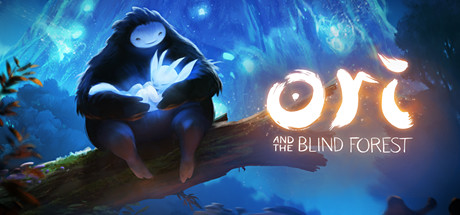 Description: The forest of Nibel is dying. After a powerful storm sets a series of devastating events in motion, an unlikely hero must journey to find his courage and confront a dark nemesis to save his home. "Ori and the Blind Forest" tells the tale of a young orphan destined for heroics, through a visually stunning action-platformer crafted by Moon Studios for PC. Featuring hand-painted artwork, meticulously animated character performance, and a fully orchestrated score, "Ori and the Blind Forest" explores a deeply emotional story about love and sacrifice, and the hope that exists in us all.
Minimum System Requirements:
OS: Windows 7
Processor: Intel Core 2 Duo E4500 @ 2.2GHz or AMD Athlon 64 X2 5600+ @ 2.8 GHz
Memory: 4 GB RAM
Graphics: GeForce 240 GT or Radeon HD 6570 – 1024 MB (1 gig)
DirectX: Version 9.0c
Hard Drive: 8 GB available space
Genre: Action
Developer: Moon Studios GmbH
Publisher: Microsoft Studios
Release Name: Ori.and.the.Blind.Forest-CODEX
Size: 2.75 GB
Links: Homepage – Steam – NFO – NTi
Single Link: UPLOADED.net
Splits: UPLOADED.net
why admins erased my comments????
===========================================================
Disqus is a piece of shit!!!
All the old comments are losts, in all rlslog!!!!
Please migrate all the old comment in all website to disqus!!!
===========================================================
Ori and the Blind Forest-CODEX
Single Link:
=========================================
===========================================================
Ori and the Blind Forest-CODEX
Uploaded/Uploadable
http://paste2.org/MjYd0jHd
Other PC Games:
http://paste2.org/_G6v9HM2m